Coming Together
The BC First Nations Forestry Council (FNFC) held the first annual BC First Nations Forestry Council Forestry Conference (the "Conference") from June 19-21, 2019 at the Delta Grand Okanagan Resort in Kelowna, located in the unceded territory of the Syilx Peoples. A total of 184 participants attended the three-day event. Joining the Conference's 103 First Nations participants were industry, post-secondary, and government of BC representatives.
Over the three days, presenters from individual First Nations communities, First Nations businesses, government,
industry, and post-secondary institutions all addressed the Conference and engaged in discussions.
Download the FNFC Conference Proceedings Report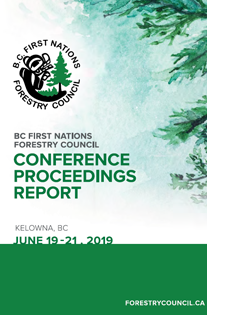 Click here to download the report.
To download and view the full 2019 Conference Proceedings Report, including presentations, please click here to become a member.
Get Full Access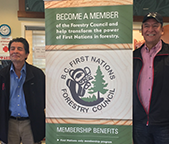 By becoming a member today, you will have access to all of the presentations and session reports from the 3-day conference. These delve into areas ranging from Forestry Workforce opportunities, Business Development, Industry Partnerships, and BC Forest Stewardship to name a few.