Event Details
Event Location -
House of Ancestors
355 Vancouver St, Prince George, BC V2L 2P1
The First Nations Forestry Council is working with BC's Ministry of Forests to deliver engagement opportunities for interested First Nations and/or First Nations forestry businesses. This is intended to complement, not replace, ongoing engagement between First Nations and BC on key forest sector policies by providing a space for technical discussions on a range of forestry and forest stewardship initiatives and issues of interest to your communities.
Together at the Regional Sessions we will:
Share important updates on Ministry of Forests policy initiatives and specific upcoming action items.

Reflect on what BC heard from First Nations through the fall Provincial First Nations Forestry Forum and how this feedback will inform policy work.

Create an inclusive space for First Nations and First Nations forestry businesses to provide feedback and inform changes to provincial-level policy.

Provide an opportunity to request 1:1 technical meetings with First Nations and Ministry of Forests staff on priority topic areas by request.
Book at 1:1 meeting by clicking below:
A downloadable version of the Agenda can be found here:
https://www.forestrycouncil.ca/documents/fnfc-foragenda2023pdf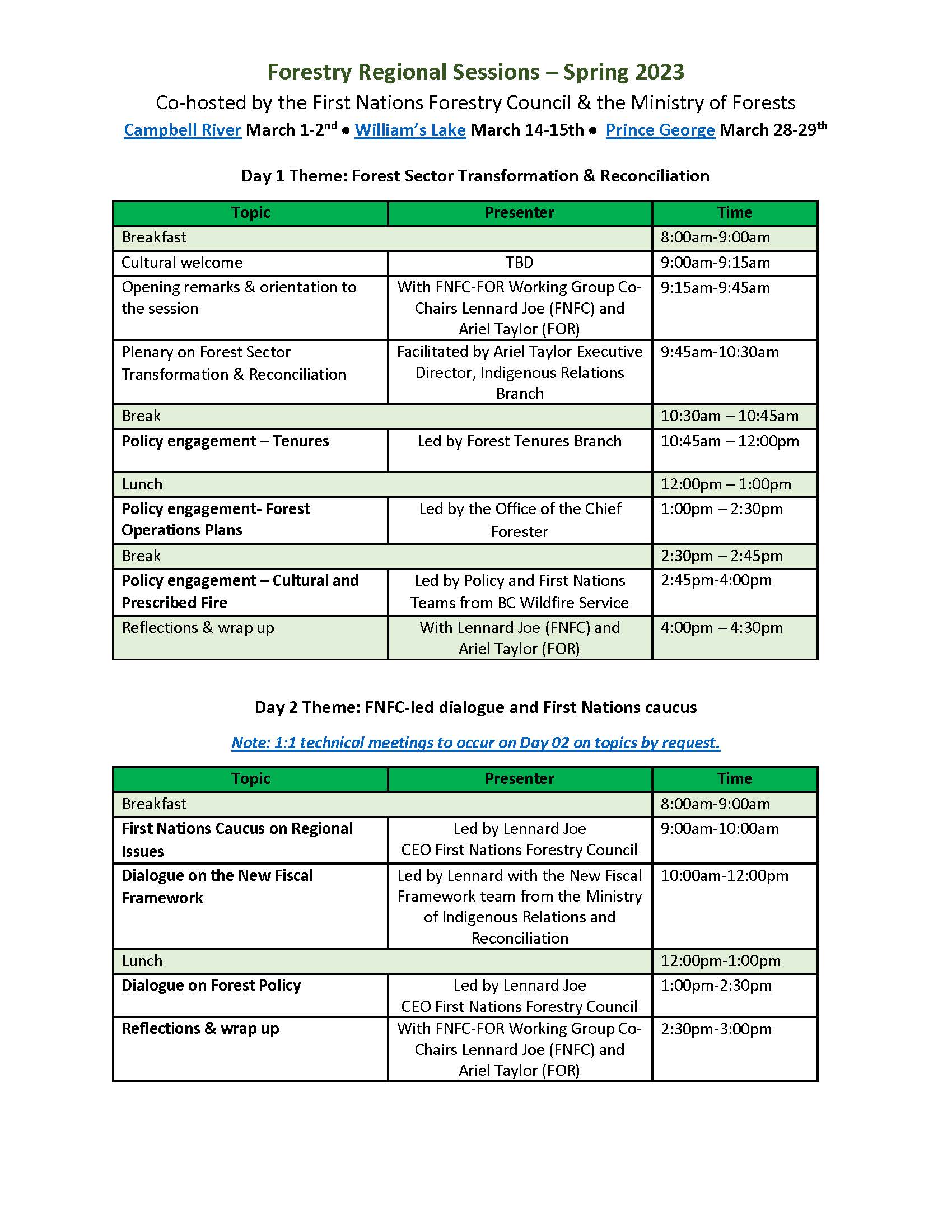 355 Vancouver St, Prince George, BC V2L 2P1