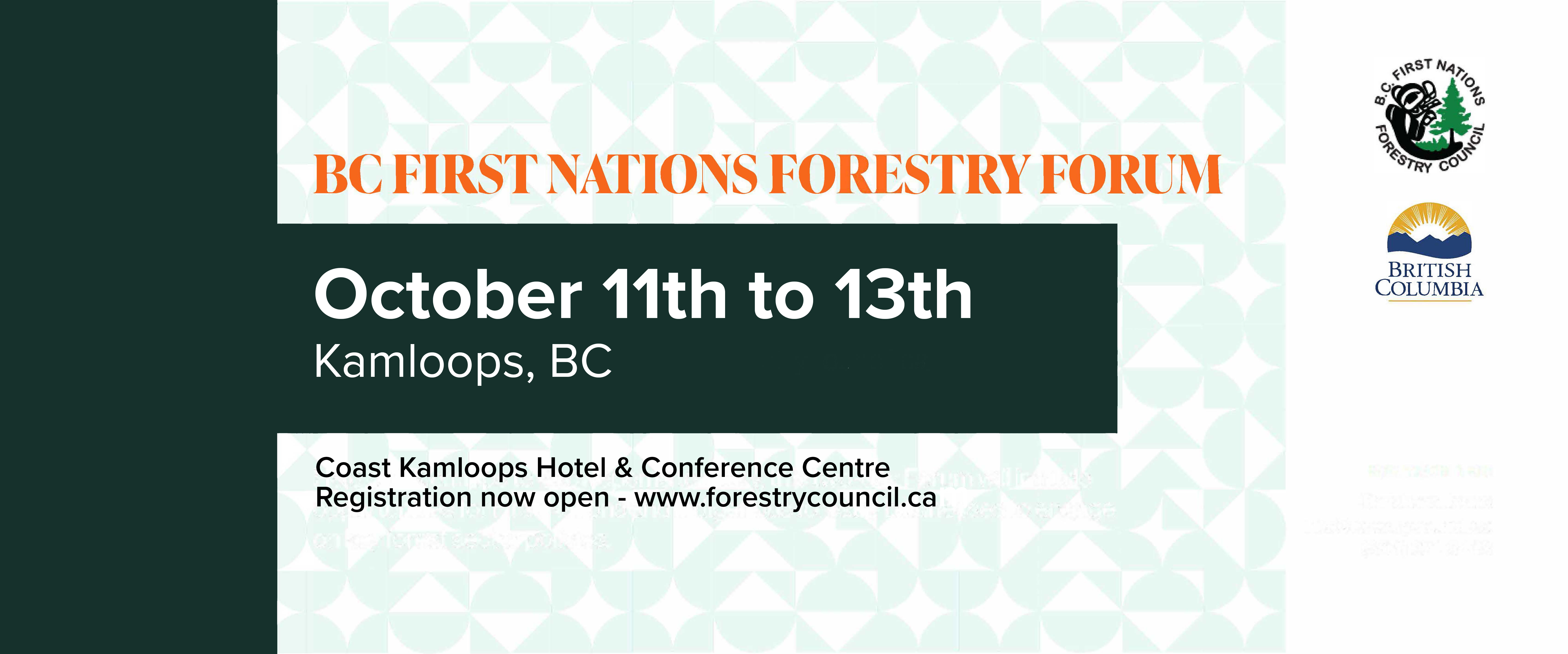 The Forestry Council has entered into a working group with the BC Provincial Government. This working group is focused on facilitating engagement between First Nations and the Province to collaborate on meaningful policy initiatives. The Forestry Council's role is to help in developing pathways for First Nations communities to safely engage, to provide reliable and timely information, and to create a space for meaningful dialogue where Nations voices can be heard and reflected in policy initiatives. These sessions will be by invitation and will be held over the fall and winter.
A BC First Nations Forestry Forum will be taking place October 11-13 in Kamloops at Coast Kamloops Hotel & Conference Centre.
Hotel rooms at the Coast Kamloops have been secured for attendees. Attendees can register for hotel room through the link below. Discounted rooms are available until September 18th, 2023.
1250 Rogers Way, Kamloops, BC V1S 1N5