A Collaborative Effort
As stewards of their traditional territories, First Nations have a deep and inherent understanding of the waters, plants, animals, and soils. The forest is, and has been culturally, economically, and environmentally important as a source of food, shelter, tools, and medicine, as well as providing materials for art, cultural, and spiritual activities.
The FNFC works to support and advocate for the role that BC First Nations should play as the original stewards and owners of forest land and resources. This mission is executed through continuous collaboration with both Nations and the Province to forward the interests and involvement of Indigenous communities within the forestry sector in BC.
2019 FNFC Forestry Conference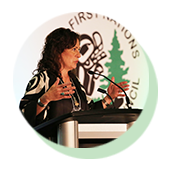 The BC First Nations Forestry Council (FNFC) held the first annual BC First Nations Forestry Council Forestry Conference (the "Conference") from June 19-21, 2019 at the Delta Grand Okanagan Resort in Kelowna, located in the unceded territory of the Syilx Peoples. A total of 184 participants attended the three-day event. Joining the Conference's 103 First Nations participants were industry, post-secondary, and government of BC representatives.
Click here to read/download the Conference Proceedings Report.
2018 Regional Engagement Sessions Summary Report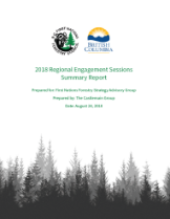 The Summary Report is focused on the input received from First Nations during the engagement sessions held from May to June 2018. The sessions were held over two days, with the first day focusing on key components of a revised BC First Nations Forestry Strategy, and the second day focusing on Provincial programs and initiatives. 
Additional First Nations-only sessions were held on July and August 2018, and are scheduled during October and November 2018. 
US Market Survey Report (Apr 2009) (Norcon)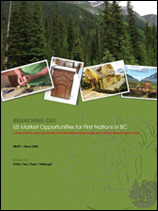 On April 27, 2006, BC First Nations, through the First Nations Leadership Council, established the First Nations Forestry Council (FNFC) to provide support to BC First Nations with respect to forestry-related matters. The FNFC evolved out of the Interim Mountain Pine Beetle Working Group, established in 2005 to coordinate a First Nations response to Mountain Pine Beetle epidemic. The Pine Beetle crisis made clear the need for a province wide First Nations forestry organization.