Introduction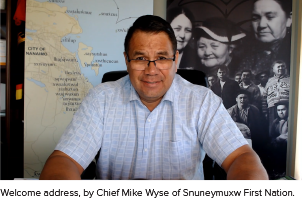 The BC First Nations Forestry Council (the 'Forestry Council') held its 2nd Annual BC First Nations Forestry Conference (the "Conference") from June 16-18, 2021. The theme of the Conference was "First Nations as Full Partners". 
The Conference was broadcasted virtually from the unceded territory of Snuneymuxw First Nation. 
CLICK HERE TO DOWNLOAD FULL PROCEEDINGS REPORT.
A total of 420 participants attended the three-day event, with representation from over 100 First Nations, and 76 non-Indigenous organizations (industry, post-secondary institutions, and provincial government).
The Conference was planned as an opportunity to bring together industry, government, and First Nations to discuss changes to forest policy and legislation and workforce partnerships that can support First Nations as full partners in the forest sector. Meaningful participation of First Nations in the forest sector will advance reconciliation and facilitate a climate of investment based on sustainable resource development.
Over the three days, speakers from First Nations communities and businesses, government, industry, and post-secondary institutions shared experiences. They provided insight into changes needed to increase First Nations involvement in the workforce and their role in the governance and stewardship of forest lands and resources, that includes access to viable tenure opportunities.
DAY 1: Celebrating First Nations in the Workforce
Day 1 showcased First Nations participation in the forest sector and the role of mentorship in building an inclusive workforce.
Building an Inclusive Workforce: Indigenous Mentorship in Forestry
Facilitator:
Karen Sorensen, BC First Nations Forestry Council - Workforce Development Manager
Panelists:
Haleigh Callison, Smith School of Business - Lumber Trader, Cedar Specialist
Cory Cliffe, 7 Generations Stewards Society
---
This session explored the role of mentorship in recruitment, retention and career advancement for the Indigenous forestry workforce. 
Karen Sorensen, Workforce Development Manager at the Forestry Council, introduced the Forestry Council's Mentorship research and strategy development project, to better understand the role mentorship can play in recruitment, retention and career advancement of First Nations in the BC forest sector. Participants were invited to provide feedback on their own experiences of mentorship and inclusion within the forest sector during two break-out sessions that followed the panel discussion.
The mentorship research project will span over two years and seek to identify current and future workforce opportunities, barriers, and solutions to inform the development of a framework for a First Nations Forestry Mentorship program. It will examine employment practices within the BC forest sector to address barriers to recruitment, retention, and advancement, including best practices for mentorship in forestry.
The mentorship project is part of the implementation of the BC First Nations Forestry Workforce Strategy (the 'Workforce Strategy'), which was developed in 2018 through collaboration between First Nations, Industry, and the BC Government.
Until October 27, 2021 the Forestry Council is inviting all individuals from Indigenous communities, industry, and educational groups to participate in the online survey and contribute their perspective on the meaning and role of mentorship.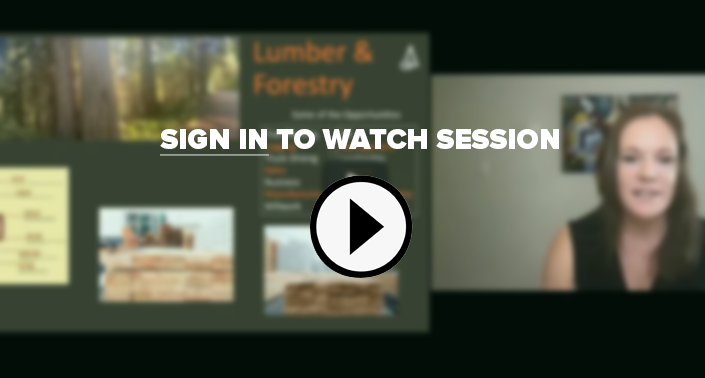 ---
1st Annual Indigenous Forestry Scholarship Program Awards
2021 marked the inauguration of the BC First Nations Forestry Council's Indigenous Forestry Scholarship Awards. The Forestry Council is proud to honour all of the program's 2021 graduates, the future caretakers of our forests.

2021 Graduates:
Brenden Mercer (MSc Environmental Bachelor's Degree)
Jerome Abbott (Environmental Resources Technology)
Andrew Jack (Environmental Resources Technology)
Kennedy Ordano (Forest Resources Technology)
Jerrod Peterson (Environmental Resources Technology)
Garrett Lakey (Forest Ecology and Management)
Sadie Colter (Environmental Resources Technology)
Travis Sterling (Bachelor's Degree)
Dorothy Stewart (Human Resources Assistant)
Outstanding Achievement Award

Many of the students in the 20/21 cohort excelled in their studies achieving a high GPA and/or making the Dean's List. The following students were awarded an Outstanding Achievement Award for their efforts:
Andrew Jack
Kennedy Ordano
Jenna Mckenna
Kyla Horsting Minnabarriet
Brenden Mercer
Chandell Dillman
Overcoming Adversity Award
All of the IFSP students showed incredible adversity through the pandemic this year. But one student in particular overcame many obstacles and life challenges to reach their academic goals and stay on their career path. In recognition of all his hard work and dedication to his studies, Jerome Abbott was awarded this year's Overcoming Adversity Award.

"You've worked hard for it, and I really appreciate having had the opportunity to work alongside you in the past couple of years. You're very thoughtful in terms of how we use natural resources, and you've shown a lot of maturity in terms of the things that we're doing on the landscape.
I really do look forward to seeing Jerome's progression into his career. I know he's going to achieve great things, and that he'll serve his people very well with his education. Congratulations, Jerome!" - Tom Wilms, NVIT
Mentor of the Year Award
The IFSP program is only possible thanks to the many individuals who give their time and expertise to help Indigenous students navigate their new career. All of the IFSP mentors are deeply appreciated and valued by students and by everyone at the Forestry Council.This year's Mentor of the Year Award went to Sydney Monteith. Sydney is an IFSP mentor at BC Timber Sales and has given countless hours of valuable time and encouragement to our students over the years.
"Syd has been a huge part of my success as a student and an employee within the forestry industry. She's given me huge amounts of opportunities, and a lot of trust. I'd like to thank her for all of her hard work, by nominating her for mentor of the year." - Chandell D., IFSP Student & Mentee.
Partner of the Year Award
This year's Partner of the Year Award went to the Nicola Valley Institute of Technology (NVIT). At NVIT, programs are taught through an Indigenous
lens and by a highly qualified and passionate faculty. Their committed support staff are willing to help students throughout their educational journey
to ensure that the student's experience at NVIT is successful.
Tom Wilms - Environmental Natural Resources Department Head NVIT
Ellen Simmons - Environmental Natural Resources Instructor NVIT
Darrell Eustache - Environmental Natural Resources Instructor NVIT
Margaret Hohner - Co-operative Education NVIT
Student of the Year Award
The first-ever CEO's Student of the Year Award went to Brenden Mercer. Brenden works with the First Nations Emergency Services Society as a Forest Fuel Liaison. He has completed his Masters of Science Environmental Practice from Royal Roads University and is now continuing his studies with a PhD. Through his studies, Brenden works with First Nations communities to assist with fire prevention and address environmental, social, and economic aspects of community sustainability.

"I have had the pleasure to work with Brenden Mercer for the past five years. Brenden is a self-starter, and besides being a really great person to work with, he's responsible for some leading edge initiatives. Most recently, he led the development of the most comprehensive database to support wildfire mitigation planning that I'm aware of in BC. Congratulations Brenden, on being Student of the Year award winner." - Larry Price, Interim Manager of FNESS.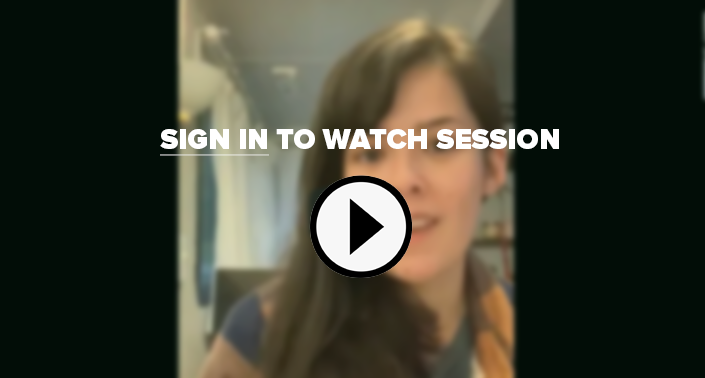 DAY 2: First Nations in Governance & Stewardship
Day 2 focused on the BC & First Nations Forest Strategy and changes needed to increase the role of First Nations in the governance and stewardship of forest lands and resources, including access to economically viable tenures.
The Forest Strategy & UNDRIP
Facilitator:
Dr. Charlene Higgins, BC First Nations Forestry Council - Chief Executive Officer
Panelists:
Regional Chief Terry Teegee, BC Assembly of First Nations
Kukpi7 Judy Wilson, Union of BC Indian Chiefs
Robert Phillips, FIrst Nations Summit - Political Executive
---
Video Presentation by Hon. Minister Conroy Honourable Minister Conroy joined the Conference via a recorded message. The Minister told participants that it was vital that we do not repeat the colonial practices of the past by dictating to First Nations what First Nations do within their territories today. Forestry legislation and policies are outdated. There is a need to modernize forest policy to align it with the United Nations Declaration on the Rights of Indigenous Peoples (UNDRIP), creating a landscape where First Nations are brought into the sector as full partners. Policies are needed that increase the involvement of First Nations in forest management and the transparency around forest planning.

Presentation by Dr. Charlene Higgins
Dr. Higgins discussed the history behind the BC & First Nations Forest Strategy (the 'Forest Strategy'), developed in collaboration with the Province over several years of in-depth engagement with BC First Nations. The Forest Strategy lays out six goals, including shared governance, meaningful revenue-sharing, and tenure reform that are directly linked to the articles of UNDRIP. These goals are the foundation for what a new path forward should look like, and should be used to guide and inform changes to modernize forest legislation, policies and practices to advance reconciliation, and increase the role First Nations play in the governance and stewardship of forest lands and resources as full partners.
However, the Government of BC has not lived up to their commitment to First Nations. The Intentions Paper released by the Ministry of Forests, Lands, Natural Resource Operations and Rural Development in June 2021 does not mention the Forest Strategy, and was developed internally by the Ministry with no input from First Nations. The "modernization" of forest policy is an opportunity for the government to fully endorse the six goals of the Forest Strategy, honouring the extensive work of First Nations in developing this strategy, and to commit to the development of a workplan that implements it. Key areas of change should include revision of the Timber Supply Review process, changes to the revenue sharing model to increased sharing of forest revenue, and changes to increase the viability of First Nations tenures.

Panel Session Summary
Panelists representing the BC First Nations Leadership Council (FNLC) reflected on how reconciliation includes involvement of First Nations in decisions on how forests are managed. Forestry laws and policies must be changed to recognize First Nations jurisdication and rights in the management and use of forest lands and resources, including access to the benefits.

The panel called on the BC Government to formally support and endorse the Forest Strategy, which was endorsed in 2019 through resolutions by the Chiefs at the BC Assembly of First Nations, the Union of BC Indian Chiefs, and the First Nations Summit. The six goals of the Forest Strategy are directly linked to UNDRIP, improve forest management on the basis of First Nations rights, and must be part of compliance with the Declaration Act.
The Government of BC has not lived up to commitements made to First Nations in its failure to endorse and implement the Forest Strategy.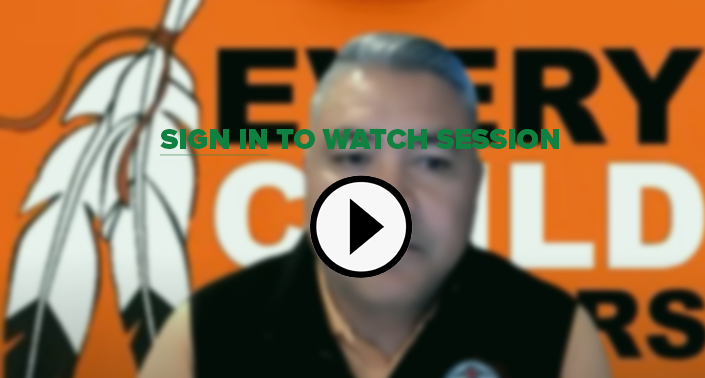 Cultural Burning & FireSmart BC Landscaping
Presenters:
Kelsey Winter, BC FireSmart Committee/BCWS - Program Lead/Chair
Harry Spahan, RFT, Coldwater Indian Band - Councillor

---

In January and February 2021, the BC First Nations Forestry Council (the 'Forestry Council') and BC FireSmart co-hosted five virtual engagement sessions with representatives from First Nations across BC as part of BC FireSmart's ongoing efforts to engage with First Nations to inform the development of the BC FireSmart Landscaping Guide.

Given the long-standing relationship with the use of fire in stewardship, fuel and vegetation management – participants of the 2021 Conference got the opportunity to hear panelists speak about the BC FireSmart Committee's partnership with the Forestry Council, and the process of engagement that helped inform the development of the BC FireSmart Landscaping Guide.

Kelsey Winter shared information on the engagement process and the value it brought to informing the FireSmart BC Landscaping Guide. Reflections on key learnings included a recognition of the importance of fire, cultural burning and the need to better incorporate Indigenous wildfire mitigation practices as a FireSmart tool.

Harry Spahan discussed cultural burning and discussed his role with the Salish Fire Keepers Society whose members are proactively addressing, facilitating and reestablishing the cultural and traditional use of fire on the land to heal people and the environment. Harry shared traditional Syilx principles that ground the Society's processes and practices. Harry also provided more information about the Society's involvement in the development of Burn Boss Certification being developed with engagement with local First Nations leaders, Elders, Fire Keepers and project partners FNSS, NVIT, STC, NNTC, CFD of CIFN.

A summary of engagement sessions is available to participants & members of the Forestry Council. For a copy, e-mail info@forestrycouncil.ca.
Timber Supply Review Process: What Collaboration Should Look Like
Facilitator:
Dr. Charlene Higgins, BC First Nations Forestry Council - Chief Executive Officer
Panelists:
Councillor Dennis MacDonald, Upper Nicola Band
Evan Mackinnon, Tsay Keh Dene - Lands, Resources, and Treaty Operations
---
Dr. Higgins began the session with a short overview of the BC Timber Supply Review Process (TSR). Key barriers that First Nations experience with the existing process include:
Lack of technical capacity and the resources required to participate in an informed way in this very technical process;
TSR is not done on a territory basis, and many Nations don't know or understand the percentage harvested within a Timber Supply Area in their
territory;
Many First Nations don't have land use plans that identify their stewardship objectives and values for territories, and when they do the management objectives aren't legally recognized by the Province;
Forest management is currently based on legal frameworks and land use objectives (under Forest Ranges Practices Act) that were established without Nations' involvement;
Lack of legal and other frameworks for joint decision-making regarding the determination of AAC, which does not align with the Declaration Act (except for the Haida Nation); and,
Apportionment is a discretionary decision the Minister can exercise at anytime, and is a tool available to reallocate tenure to First Nations.

The two panelists discussed their experiences, successes, and challenges with the Okanagan and Mackenzie TSR processes. Both emphasized the
need for adequate resources and technical capacity, a strong collaboration plan, and the need for the process to change to incorporate Indigenous knowledge and principles into the base case. Decisions are still made by the Province, not jointly; and that has to change in the future.

Councillor McDonald discussed how the resources provided by the Province were insufficient. Vegetation resource inventory information the Province uses is outdated and inadequate. Going forward, there is a need to shift from the status quo to a collaborative management model and ultimately towards a reflection of sylix principles and jurisdiction over sylix territory to achieve the full implementation of the Declaration Act
and principles of UNDRIP that state that Indigenous peoples have the right to own, use, develop, and control the lands, territories, and resources.

Evan Mackinnon discussed the keys to success that include adequate funding, a strong collaborative working group, with a collaboration plan that outlines expectations, includes a dispute resolution model and reporting requirements. It is important for Nations to work together.

First Nations require the technical expertise to do a thorough review of data package and to provide an Indigenous lens into the development of base case. Although the collaborative working group will develop a recommendations report, the reality is there is still no joint decision-making.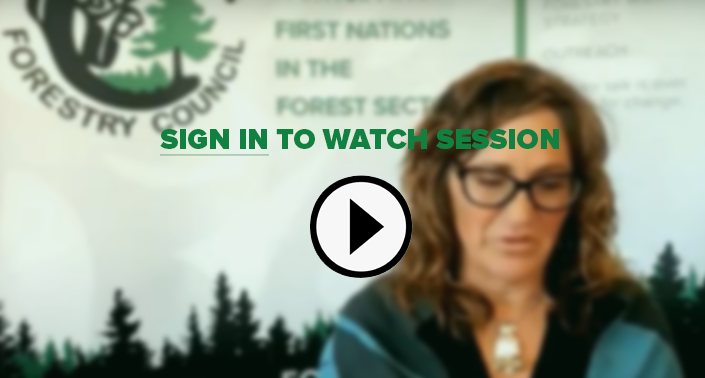 First Nations Woodland Licences: Accomodation or Albatross?
Facilitator:
Dr. Charlene Higgins, BC First Nations Forestry Council - Chief Executive Officer
Panelists:
Dan Macmaster, RPF, Nk'Mip Forestry - Forest Manager
Dave Gill, RPF, Nitytix Resources LP - General Manager of Forestry
Klay Tindall, RPF, Lil'wat Forestry Ventures LP - General Manager, Forestry Operations
---
Dr. Higgins provided an overview of First Nations Woodland Licences (FNWL). FNWL are similar to community forest agreements and woodlot licences. They are small area-based tenures focused on managing and investing in community priorities and values. The same forest policies and regulations should apply to all three forms of area-based tenure but they don't. FNWL are a tool that can be used to increase First Nations decisionmaking regarding forest management and participation in the forest sector. However, current forest policies and regulations put FNWL at a competitive disadvantage, so what needs to change?
Panelists shared their individual experiences regarding the challenges and benefits of FNWL. Dan Macmaster explained that Osoyoos Indian Band
are business minded, have a FNWL, and are involved in all phases of forest management. This requires time and money; extra activities and management objectives have high costs that are not recognized in the Appraisal Manual. There is a need to have an appraisal system that works to better reflect costs associated with managing FNWL for First Nations priorities and values, and more tenure opportunities for long term sustainability.
Dave Gill explained why the Westbank First Nation has not signed a FNWL, because of the need for tabular rates to make these licences economically viable. This is a simple and cost effective way of determining stumpage that offsets management costs based on First Nations
values and priorities that work. In their case, FNWL don't work under MPS because Nations don't differentiate stewardship practices between tenures. There are no scales of economy with small area-based tenures like FNWLs. This is a small scale forestry program.

The final panelist, Klay Tindall, said Lil'wat Forestry Ventures LP is close to signing a FNWL that has taken several years to negotiate. FNWL is a tool for success; not a goal to be working towards. Lil'wat goals are environmental, employment and economic. Economic is the basic need, if you are not making money then you are not going to be operating, environment is at the top. When Nations are making money, creating employment
allows them to cover the costs to better manage for environmental values. FNWL create own-source profits/revenues. Stumpage is a killer making it very difficult to operate.

Tindall explained they have extra costs associated with managing a FNWL; they collect and identify botanical resources, incorporate prescribed burning to increase berry production, they do additional community consulting, and they don't have the economies of scale that major licensees have. They have significantly less volume, to deal with the same challenges as major licensees.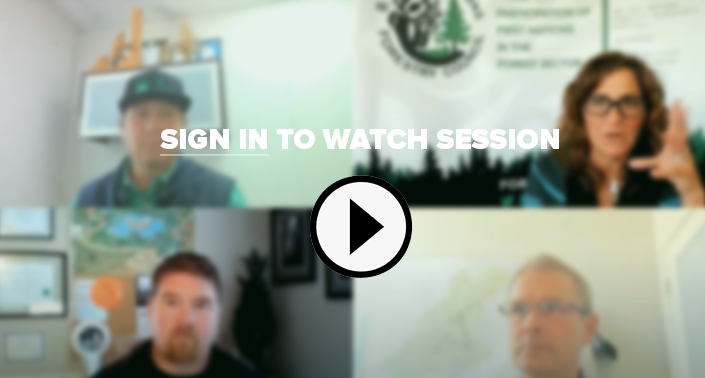 DAY 3: First Nations Workforce & Industry Partnerships
The final day of the Conference focused on the First Nations workforce and First Nations partnerships in the forest sector, and provided examples of the diversity of collaborations and partnerships already underway between First Nations and industry.
Implementation of the Workforce Strategy
Facilitator:
Karen Sorensen, BC First Nations Forestry Council - Workforce Development Manager
Panelists:
Karin Hunt, PGNAETA - General Manager of Forestry
Matt Wealick, RPF, Spá:th Strategies - First Nations Strategic Advisor
Brenden Mercer, RFT, IFSP Recipient
---
Information was shared about the BC First Nations Forestry Workforce Strategy, and ways that it serves to connect First Nations talent to forest sector opportunities.
The Workforce Strategy was launched in 2018 to increase the participation and success of Indigenous peoples in the BC forest sector, with a call to action to fill 2,200 jobs with First Nations people by 2027.

Panelists shared their experiences regarding the Workforce Strategy, bringing partners together, data on forest sector training, and related opportunities going forward.

Matt Wealick shared reflections on bringing partners together, noting that forest sector contractors have a need for staff but do not understand the funding requirements or connections to First Nations communities. He further reflected on the need to provide First Nations youth with the opportunity to get the right certifications and access to jobs in the industry.

Brenden Mercer talked about a database tool developed to support sharing of training data useful to making informed decisions based on specific information. Brenden emphasized the need for more systemic labour market training efforts informed by good data. He also noted the need to better identify prospective candidates for specific skill-based opportunities in the sector, something that data could support.

The final panelist, Karin Hunt, shared that despite many constraints, she is seeing forward movement on the training of members of her community, where individuals are securing employment in the forestry sector.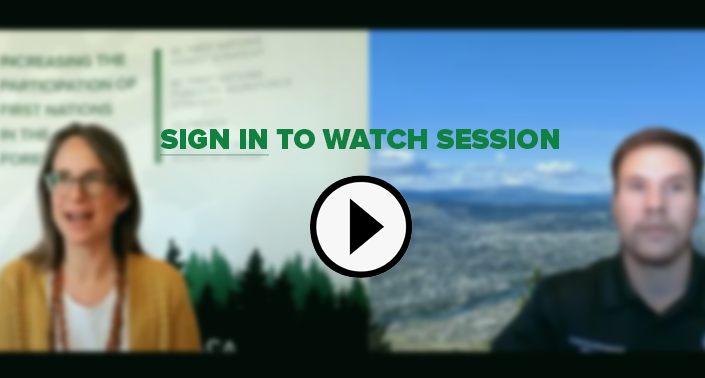 KEYNOTE: The Pathway to First Nations as Full Partners
Keynote Speaker:
Chief Councillor Robert Dennis, Huu-ay-aht First Nation
---
Chief Dennis discussed how Huu-ay-aht is implementing its jurisdiction over their territory and forests, and reminded participants that Huu-ay-aht has been steward of their lands since time immemorial.

Chief Dennis explained that the Nation depends on the forests for all that it needs, including resource harvesting (food from plants and animals, medicine, cedar), recreation, culture, connecting with the land, and highlighted the economic importance in providing the Nation with employment opportunities and revenues.

Chief Dennis shared that understanding the land and the will of the people - and establishing a strong relationship with the industry in the territory - are key elements to establishing any First Nations as equal players in the industry.

Chief Dennis shared the following guiding principles of sustainability which help define what "sustainable use of the forest" means for Huu-ay-aht:
Managing forest and fishery values to meet present needs without compromising the needs of future Huu-ay-aht generations.
Managing forest based on Huu-ay-aht values and principles. Hisuk ma cawak – everything is connected.
Balancing forest values to meet economic and cultural needs of people with the Hahuuli of the Huu-ay-aht Hawiih.
Restoring the damaged ecologies and 35 watersheds within the Hahuuli of the Huu-ay-aht Hawiih.
Conserving biological diversity, soil, water, fish, wildlife, scenic diversity and other forest resources within the Hahuuli of the Huu-ay-aht Hawiih.
Huu-ay-aht has come a long way, and is now in the driver's seat. We are the ones making the decisions to manage the land according to Huu-ay-aht values and sacred principles. Developing a land use plan was a critical component.

When discussing where Huu-ay-aht is at today, Chief Dennis reflected that becoming a full partner in forestry doesn't happen by accident. They have taken a slow, calculated, and strategic approach to gaining control over their territory and becoming a partner in management of forestry in their territory; those relationships are critical. There is a need to build relationships based on a twoway street with mutual benefits for both Parties.

Chief Councillor Robert Dennis, in closing, shared that engaging and listening to his Elders and the community has been the "guiding light" for Huu-ay-aht in their decision-making concerning the forests.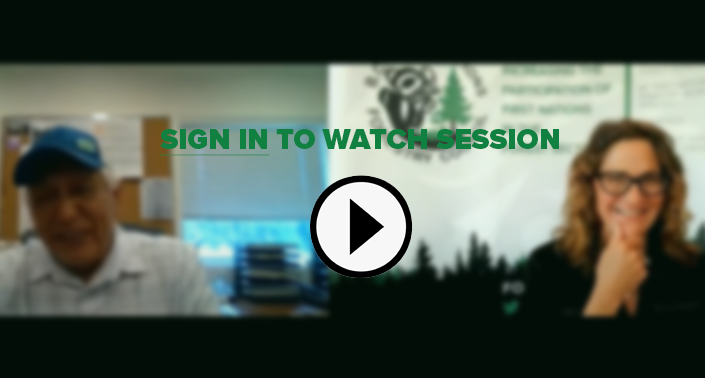 Indigenous Forestry Scholarship Program
Facilitator:
Karen Sorensen, BC First Nations Forestry Council - Workforce Development Manager
Panelists:
Kennedy Ordano - IFSP Recipient
Clorinda Sasakamoose, SNTC - ASETS - Director/Program Manager
Jason Stafford, RPF, BCTS (Kamloops) - Operations Manager
---
Panelists presented their various roles supporting and contributing to the student journey of a recipient of the BC First Nations Forestry Council's Indigenous Forestry Scholarship (IFSP).

The IFSP was launched in 2012 to help increase the involvement of First Nations in all areas and levels of BC's forest sector. Since then, the program has seen 102 Indigenous students from 58 communities enter into a career in forestry.

The program has seen an exciting uptake in program partners in recent years, which has enabled an additional five student placements with BC Wildfire Service in 2020, and another four spots in 2021 with Western Forest Products, Tolko, Mosaic Forest Management, and Conifex.
Building an Indigenous Forestry Workforce
Facilitator:
Sandy Atkinson, BC First Nations Forestry Council - Director of Operations & Finance
Panelists:
Councillor Erralyn Joseph, Snuneymuxw First Nation
Gord Chipman, RPF, Alkali Resources - Forest Manager
Jason Forsyth, M.S.c., RPF, Inlailawatash LP - Chief Executive Officer
---
Participants heard from panelists who shared their experiences, successes, and challenges in building capacity and an Indigenous workforce for their forestry operations.

Councillor Erralyn Joseph of the Snuneymuxw First Nation said their goals include building wealth, improving the quality of life of Snuneymuxw people, and improving access to jobs. Their forestry partnerships support skills and workforce development programs that directly benefit Snuneymuxw students who are graduating from academic programs and entering the forestry workforce.

Jason Forsyth, CEO of Inlailawatash LP (owned by the Tsleil-Waututh Nation), shared how building capacity, initially, did not rely on traditional forestry opportunities. Due to the proximity to the urban landscape Inlailawatash made a conscience pivot and developed a strong vegetation management program providing services in residential, park and urban forestry settings, as well as within utility corridors. Jason identified several key factors that have led to success for capacity building, like keeping the focus on employees, including a commitment to consistent full-time work, a fair wage structure, and a "family first" approach with flexibility if challenges arise.

Gord Chipman, Forest Manager for Alkali Resource Management Ltd (owned by Esk'etemc), says that their forest tenure opportunities have been instrumental in building capacity for the community in terms of jobs. Every year they employ over 100 individuals in their operations. He attributes their success to strong community support and good governance that includes a board made up of community members and outside forest sector expertise. "The primary goal of Alkali Resource Management is to build capacity."

A key take-away from all speakers: the investment in building our Indigenous workforce is the greatest investment we can make, but it does take time!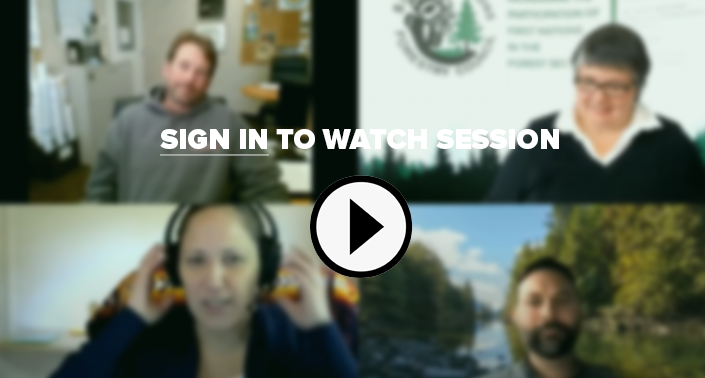 First Nations & Industry Partnerships
Facilitator:
Dr. Charlene Higgins, BC First Nations Forestry Council - Chief Executive Officer
Panelists:
Andrea Lyall, RPF, Tsekame' Forestry Ltd. - General Manager of Forestry
Doug Mosher, RPF, Atli Resources LP - General Manager of Forestry Operations
Lennard Joe, RPF, Stuwix Resources Joint Venture - Forest Manager
---
We are moving from an unwillingness of Industry to partner with First Nations to a willingness to partner. Panelists shared their experiences with First Nations partnership with industry- the opportunities and the challenges.

Andrea Lyall spoke about how each partnership is unique, and the importance of understanding what the community wants. Partnerships take time. They don't, and can't, partner with all stakeholders in the territory; they partner with those aligned with what the community wants and that are willing to provide mutual benefits to the community. Industry sees the importance of partnerships with First Nations as part of its social licence,
to gain access to fiber and certainty. From a First Nations perspective it's about building capacity, recognition of title and rights, influencing forest management practices and access to revenues to support community programs.

Andrea reflected on the important of starting partnerships with visioning sessions that can support knowing what the community wants so that they are in the "driver's seat."

Doug Mosher also emphasized that partnerships take time and the need for flexibility. People at the table must be decision-makers and continuity at the table is important for success. Revolving doors of people can cause setbacks. There is a need for industry to seek to understand the social, cultural and environmental aspects when it comes to agreements with a First Nation. There is no quick fix. Long term relationships take time to
get it right – be patient.

Lennard Joe spoke about the need to build and nurture relationships. When Nations feel comfortable in their relationships with partners there is an ability to share information that may not be shared otherwise. First Nations are in the process of increasing their involvement in the forest sector, and building a First Nations forest industry. There is a need for First Nations to develop the capacity to deliver – and add value to the partnership
with industry. First Nations can create certainty for their industry partner. First Nations and industry need to invest in building long-term relationships. These take time. It is important to be able to use and understand the language of both worlds.