Event Details
BC First Nations Forestry Council is holding First Nations-Only Workshops to allow us to gather, review and discuss our findings presented in the 2018 Engagement Sessions Summary Report, based on seven (7) First Nations workshops held earlier this year.
We look to input that will inform development of a shared vision for a revitalized BC First Nations Forest Strategy, and ensure identified priorities reflect community input.
Travel Expense Reimbursement
A maximum of two Nation representatives are eligible for travel expense reimbursements to one workshop. The most cost-effective means of travel will be reimbursed.
Eligible Expenses
Mileage - $0.50/km
Hotel - one night to a maximum of $125 (incl taxes) unless previously approved in writing
Parking/Bus/Ferry/Taxi
Airfare (economy)
* Meal per diems and daily incidentals are not available for these workshops
** Receipts are required for all claimed expenses
*** Car rentals not available
---
For information on Workshops, please contact:
Irma Arkus, 778.318.4819 | irma@forestrycouncil.ca
For information on Travel and Registration, as well as Dietary Restrictions, please contact:
Amelia Robinson, 250.720.9308 | amy@forestrycouncil.ca
BC First Nations Forestry Council:
First Nations Regional Workshops
Best Western Terrace Inn
4553 Greig Ave.
Terrace, BC V8G 1M7

Agenda for First Nations-Only Workshop in Terrace, BC.
Revising an BC FN Forest Strategy Update and Next Steps
October 11, 2018

8:15 - 8:30

Registration and Refreshments

8:30 - 8:45

Welcome and Opening Prayer

Kitsumkalum Band

8:45 – 10:00

Overview of FNFC Structure and Governance
2018 Regional Engagement Sessions
Workforce Strategy
Forest Technician Training
International Aboriginal Youth Internship
Open Discussion

Keith Atkinson, CEO

10:00 – 10:15

Coffee Break

10:15 –11:30

Components of a Revised BC FN Forest Strategy and Policy Reform

Revenue sharing
Tenure reform
Timber Supply Review Process
Policy and Legislation development and reform
Open Discussion

Charlene Higgins, FNFC

11:30 – 12:30

Implementation of UNDRIP and Land Use Planning

UNDRIP Implementation – Tools and resources for First Nations
Recommendations in the 2018 Summary Report
Modernizing Land Use Planning (LUP) & the value of First Nation LUPs – governance and stewardship
Ecosystem based stewardship planning (FNFC toolkit)

Open Discussion

Wrap-up; Next Steps

Keith Atkinson & Charlene Higgins

12:30

LUNCH

Open Discussion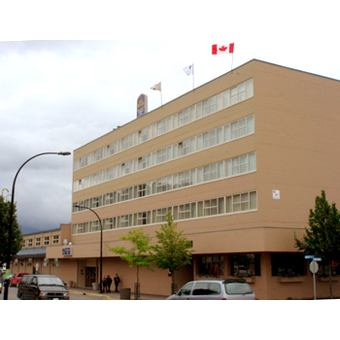 4553 Greig Ave, Terrace, BC V8G 1M7, Canada