Relationship Building
The First Nations Forestry Council has created a number of strategic partnerships in order to coordinate information sharing, streamline political processes and facilitate optimal service delivery.

The BC Assembly of First Nations, First Nations Summit, and Union of BC Indian Chiefs has been working to advance reconciliation of Aboriginal title and rights with the assertion of Crown sovereignty and to improve the socio-economic circumstances of First Nations peoples and communities in BC.    The FNFC reports and acquires its mandate, including board participation, from the leadership Council and the Chiefs in assembly.
---

The First Nations Forestry Council has signed a Protocol agreement with the B.C. Association of Forest Professionals. The purpose of this agreement includes: establishing understanding between both parties that will encourage an enduring and respectful relationship; working cooperatively and collaboratively with respect to advocacy of good forest stewardship, and the advancement of good stewardship through policy, programs and research; providing reciprocal support for initiatives and actions of common interest as they relate to good stewardship and professionalism; and working towards ensuring that FIrst Nations people have opportunities to succeed in becoming forest professionals. 
---

The First Nations Forestry Council has partnered up with the First Nations Energy and MIning Council to jointly work with the BC Bioenergy Network on First Nations Bioenergy projects. A protocol agreement between the three parties outlines a relationship to identify suitable first nations bieonergy projects in BC and build a pilot project if feasible. The initial concept is a pilot project that utilizes dead pine wood in the creation of heat and power for remote communities, switching the current heat and power from diesel generators over to Bioenergy.
---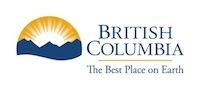 The Aboriginal Training for Employment Program (ATEP) is being launched as a pilot program to directly connect Aboriginal people to Employment opportunities in BC by facilitating the transition o fBC Aboriginal people into sustainable Employment through job-related training and support services (e.g. workplace, supports, mentoring/coaching, retention tools, etc.).
ATEP will directly lead to Employment for Aboriginal people with employers, industries, and First Nations economic development and self-governance projects of varying size throughout BC. ATEP projects will include both pre-Employment training and Employment components. The Employment component will commence within no later than three months after training completion.
---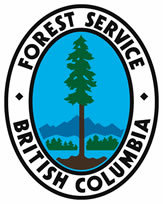 The B.C. Ministry of Forests and Range (MOFR) strongly supports the FNFC through a shared vision to advance and promote the involvement of First Nations in the forest sector. The BC MOFR provides the vast majority of FNFC funding on an annual basis.
---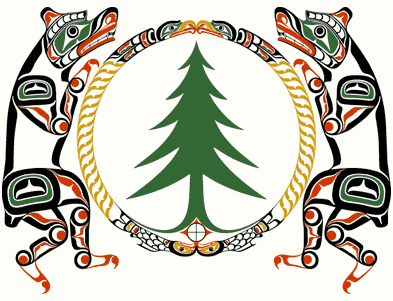 UBC's Faculty of Forestry is working with the FNFC to enhance First Nations engagement and participation in the forest sector. We have singed a protocol agreement that enables our organizations to focus on achieving these goals and are working together on projects.
---

The Aboriginal Forest Industries Council (AFIC), incorporated as a society in February of 2002, is a non-political association of First Nations professionals, managers and owners involved in the forest business in British Columbia. AFIC and the FNFC share a commitment to building First Nations expertise in the forestry sector and work together under a protocol to share information and provide advice for the mutual benefit of the parties.