Get Free Access To All Resources
By becoming a free member of the BC First Nations Forestry Council, you can gain access to all of our tools and resources. These have been developed collaboratively with industry partners, the Province, and using direct input from Indigenous communities across BC.
2018 Regional Engagement Sessions Summary Report (Members Only)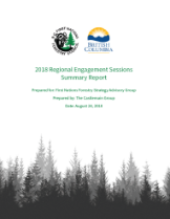 The Summary Report is focused on the input received from First Nations during the engagement sessions held from May to June 2018. The sessions were held over two days, with the first day focusing on key components of a revised BC First Nations Forestry Strategy, and the second day focusing on Provincial programs and initiatives. 
Additional First Nations-only sessions were held on July and August 2018, and are scheduled during October and November 2018. 
US Market Survey Report (Apr 2009) (Norcon)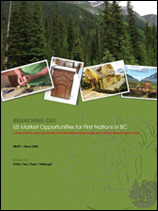 On April 27, 2006, BC First Nations, through the First Nations Leadership Council, established the First Nations Forestry Council (FNFC) to provide support to BC First Nations with respect to forestry-related matters. The FNFC evolved out of the Interim Mountain Pine Beetle Working Group, established in 2005 to coordinate a First Nations response to Mountain Pine Beetle epidemic. The Pine Beetle crisis made clear the need for a province wide First Nations forestry organization.
Recent Policy Changes in BC and Implications to First Nations (2016) (Members Only)
Statement of Law Regarding First Nations and Forestry (2015) (Members Only)