Background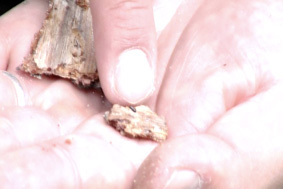 The devastating affects of Mountain Pine beetle infestation upon First Nations territories reinforced the need for a new land use planning paradigm. The lens through which First Nations view the land, the people, the animals, the fish, and the spiritual interconnection of these elements has produced a unique conservation ethic. Land use planning and land use plans are a critical tool for addressing complex environmental, economic, social, and cultural issues facing both First Nations and the Province. There is a need to incorporate First Nations interests and values into the provincial land use vision, the overall policy governing land use planning, and all levels of land use plans going forward.
A critical component to the successful implementation of this framework is First Nations land use planning readiness. First Nations values and interests are not represented in many existing provincial land use plans and the new Joint Land Use Planning Framework will give a voice to First Nations people and ensure that plans governing the land reflect First Nations traditional knowledge and culture with respect to planning and caring for the land.
In September 2006, the First Nations Leadership Council gave direction that an overall provincial First Nations land use planning framework should be developed – to meet the needs of First Nations, rather than the Province. The new Joint Land Use Planning Framework is being developed by the Province and First Nations and will be used to establish both a land use planning vision for British Columbia and land use plans supported by the Province and First Nations.
Ecosystem Stewardship Planning Goals
To restore, revitalize and strengthen First Nations and their communities and families;
To achieve First Nations self-determination through the exercise of their aboriginal title;
To ensure that lands and resources are managed in accordance with First Nations laws, knowledge and values.