POSTPONED: 2020 Indigenous Forestry Career Fairs
In light of the latest information from federal and provincial health authorities, the BC First Nations Forestry Council has decided to postpone all of the 2020 Indigenous Forestry Career Fairs until further notice.

The health and safety of participants, exhibitors, and staff is our highest priority.

We recognize the uncertainty around how the spread of the Coronavirus (COVID-19) will progress over the coming weeks, and will continue to adhere to any policies put forth by BC government health agencies.

For anyone registered to attend or exhibit at any of the career fairs:
Registrations for both exhibitors and attendee's will be held until new dates are announced.
The registration page will remain open on the website for anyone wanting to sign up and reserve their spot until new dates are confirmed.
Should exhibitors wish to request a refund, you may do so by contacting us directly.

We are excited to announce four upcoming BC First Nations Forestry Workforce Career Fairs and invite you to join us. We are preparing to interact with hundreds of attendees with a focus on skills, training, education, and employment in the Forestry Sector and hope you will be able to join us at one or more of the following dates and locations:
| | | |
| --- | --- | --- |
| Location | Venue | Date |
| Terrace, BC | Coast Mountain College (CMTC) | POSTPONED (Date TBC) |
| Merritt, BC | Nicola Valley Institute of Technology (NVIT) | POSTPONED (Date TBC) |
| Chilliwack, BC | University of Fraser Valley (UFV) | POSTPONED (Date TBC) |
| Campbell River, BC | North Island College (NIC) | POSTPONED (Date TBC) |

The career fairs aim to include representatives of the following organizations and businesses:
Forest Industry: Businesses & Organizations
Forestry Programs: Academic Institutions
Forestry Training Providers
Business Development & Loan Agencies
Wellness, Health & Safety Service Providers
What's included
What's Included
What's not included

Table
Two chairs
Wireless Internet Access
Light Refreshments + Lunch
Power outlets may be limited

Exhibitors are responsible for supplying their own equipment
Exhibitors are responsible for own storage for shipped materials
Will need own extension or power cords, if needed

Association of BC Forest Professionals (ABCFP)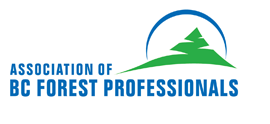 The Association of BC Forest Professionals (ABCFP) is responsible for registering and regulating British Columbia's professional foresters and forest technologists.
In British Columbia, the practise of professional forestry has been regulated since 1947 when foresters first agreed to help protect the public's interest in the province's forests in return for the exclusive right to practise forestry. Today, the ABCFP is the largest professional forestry association in Canada and the first to include forest technologists.
Our Mission: To protect the public interest by ensuring BC has competent and accountable forest professionals who achieve good forest stewardship.
The ABCFP will be exhibiting in Terrace, Merritt, Chilliwack, and Campbell River.
BC Timber Sales (BCTS)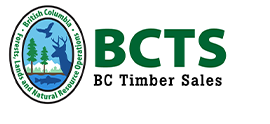 BC Timber Sales (BCTS) was founded in 2003 with a mandate to provide the cost and price benchmarks for timber harvested from public land in British Columbia. BCTS is the largest planter of trees in British Columbia as sound forest management is a high priority for British Columbians and central to the BCTS mandate.
BC Timber Sales (BCTS) plans, develops, and sells through auction, a substantial and representative portion of the Province's annual available timber volume. To find out more about our program check out the BCTS website.
BCTS will be exhibiting in Terrace, Merritt, Chilliwack, and Campbell River.
Skeetchestn Natural Resources Corp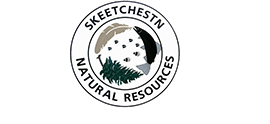 Skeetchestn Natural Resources Corp (SNRC) is a full service community-based natural and cultural resources firm contributing to and directing all phases of land and resource planning and management in Skeetchestn traditional territory, protecting title and rights and respecting Secwepemc laws, culture, and traditions. Developing economic, professional, social and cultural capacity of community members to care for Secwepemculewc is a core goal.
SNRC will be exhibiting in Merritt.