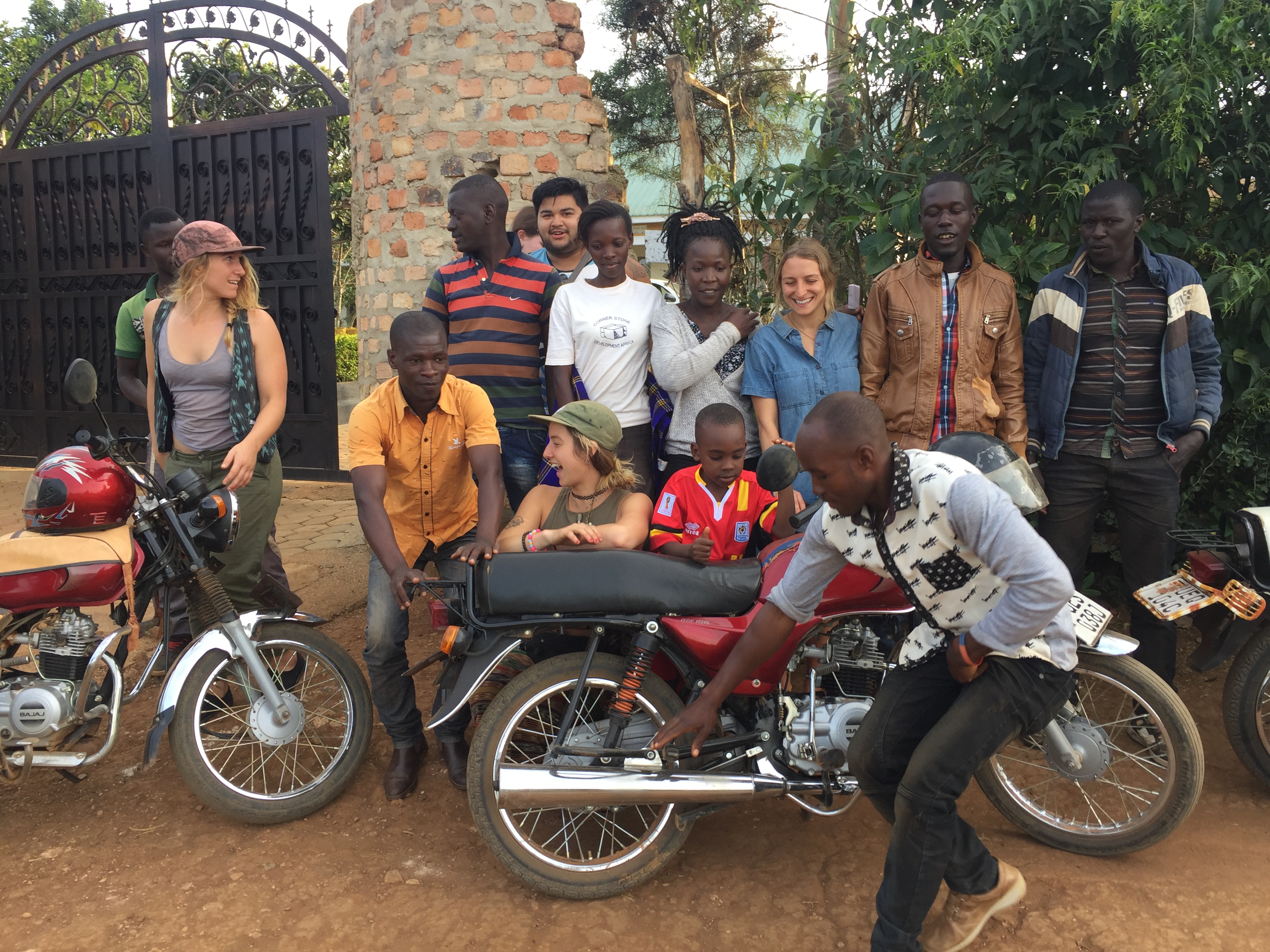 Photo: International Aboriginal Youth Interns arrive at their first stop in Uganda. The internship offers a wealth of learning and experience in sustainability and forestry.
This article is part of our Newsletter Issue 2 | 2018. Download your copy of the full Newsletter Issue 2 here.
---
Our International Aboriginal Youth Internship (IAYI) participants departed from Vancouver on September 18th, 2018 for the Masaka Region in Uganda.
The four-month program is designed to teach the participating students about sustainability and forestry in Indigenous communities abroad, which is why the IAYI interns (3 from BC and 1 from Alberta) are getting busy with planting Eucalyptus trees on a local small-scale farm.
Learning about the science and the hard work of agroforestry, the students are learning about soil preparation, clearing, and seed planting.
This work is done in collaboration with the local Masaka farmers who are teaching the IAYI participants about brush and soil management, but also conservation and sustainability, as well as the demands, management, and planning for small business and farming projects.

Our Interns will next learn about tree planting during the rainy season. The rainy seasons starts in November and after this, following the changes in weather, our interns will move from their current location in Mizinga to Tekera.
Tekera is the region on Lake Victoria. Also known as Victoria Nyanza, the lake is one of the African Great Lakes that spans over 68,000km and is a large body of water shared with the neighbouring Tanzania and Kenya.
Once arriving to Tekera, our interns will learn about farming and will be assisting with planting of pineapples.
While learning about planting, agroforestry, and small business entrepreneurship, our interns participate in weekly learning sessions: every Friday, they join classroom settings to discuss what they have learned, but also engage in discussions on Indigenous issues, implementation of the United Nations Declaration on the Rights of Indigenous Peoples (UNDRIP), gender and women's rights, as well as honing valuable skills such as grant writing.
The studies and topics are self-directed, as Interns have to complete weekly community-focused projects that encompass what they do and how it impacts the local communities.
Additionally, the students are learning some practical skills, including how to use mapping programs, such as Avenza and ArcGIS, and produce maps from their own data.
Our Aboriginal Interns are returning in January 2019. To find out more about the International Aboriginal Youth Internship, please visit Jobs & Training.